How Long Does a Home Inspection Report Take?
Queens and Long Island New York
There could be many variables that affect how long a home inspection report will take to be delivered to the client.
This is an excellent question because it is very important to the real estate transaction how long the inspection report will take
to be delivered. The client, attorneys, and real estate agents are all waiting for this report to make their next moves.  Many times
the report is used as a negotiating tool; no report, no negotiating right? Also the client may change their mind based on the findings
of the report; too many big problems? You might want to move on to another home. If you do decide to move onto another home
Bolt Home Inspections will report on your next home at a $100 Discounted rate; we're here to help you along on your journey.
To keep the article shorter, we will stick to just a few reasons of reasons that can affect you receiving the report faster
Top of the list is the Home Inspection Companies and technology
Many home inspection companies are just not very savvy when it comes to using the latest technologies sad to say. Today the technology
available is so far superior to the days when inspectors used pen and and a paper checklist; no photos either. A company like Bolt Home Inspections
uses the latest On Site Reporting software available.  We are inputting information into a report as we go, and able to have that information relayed to
offsite personell to work on the report. For this reason we can have your report to you in less than 24 hrs.  Most other inspection companies provide reports on
average from 2-5 days later.  In a HOT sellers market a Fast Report can be the difference between getting to contract or losing the deal.
Depending on the season is one of the reasons home inspections companies could take even longer to provide a report.  During the busier Spring to Fall Seasons inspection companies are busier and therfore start to slip on the report writing aspect of the business.
Depending on the Amount of Problems the Home Has
For some companies getting through a home with many problems could cause them to have to delay the report.  The many problems a particular home may have, combined with one or two of the above mentioned problems could cause
massive delays in you receiving a report timely.
Bolt Home Inspections

Will get a report to you in 24 Hrs or Less.

We even have available and Expedited Option

which will get you your report in 12hrs or less Guaranteed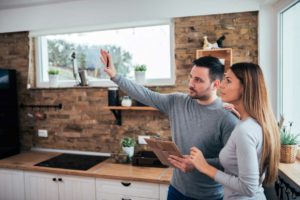 https://dqybj0sgltn1w.cloudfront.net/wp-content/uploads/sites/330/2021/11/24085414/2-1030x644.jpg
0
0
Joe Perez
https://dqybj0sgltn1w.cloudfront.net/wp-content/uploads/sites/330/2021/11/24085414/2-1030x644.jpg
Joe Perez
2021-12-06 12:17:17
2022-03-25 12:12:29
How Long Does a Home Inspection Report Take?